l'Ordre Mondial
Wines of the Piedmont Area in Italy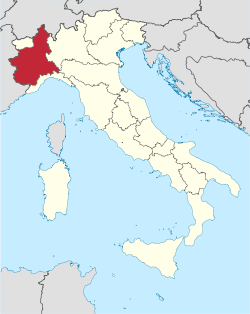 Post Hotel, Lake Louise, Alberta
Friday, May 17, 2013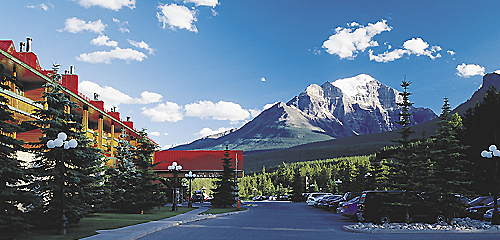 The Post Hotel – jewel in the mountains.  It was such a pleasure to be welcomed by by George Schwarz and the staff of the Post Hotel, a member of the elite Relais and Chateaux group of hotels and restaurants.  There is no finer place to be in the beautiful spring weather, which was no doubt ordered especially for the enjoyment of the Post's guests.
The event of l'Ordre Mondial on Friday evening was a tasting of a variety of wines from the Piedmont area of Italy.  Sommelier Kristina Long invited us to sample several single-grape wines from various vineyards, covering all aspects of winemaking from style to execution.  It was not difficult for each of us to identify a favorite wine, and lively discussion ensued as opinions were offered and choices supported.  We were very grateful that the extensive wine collection of the Post Hotel had been opened to us to allow this overview of Piedmont wines.
The wines we tasted were:
Dolcetto d'Alba, Elio Altare, Piedmont, Italy 2007
Barbera d'Asti, "Le Orme," Michele Chiarlo, Piedmont, Italy 2010
Barbera d'Alba, Enzo Boglietti, Piedmont, Italy 2011
Barolo, "Brunate," Marcarini, La Morra, Piedmont, Italy 2007
Barolo, "Colonnello," Aldo Conterno, Bussia Monforte d'Alba, Piedmont, Italy 2000
Barbaresco, "Coparossa," Bruno Rocca, Neive/Treiso, Piedmont, Italy 2000
Brachetto d'Acqui, "le Donne dei Boschi," Ca'dei Mandorli, Piedmont, Italy 2000
Following the tasting, we retired to the banquet room for dinner.  While l'Ordre Mondial is meant to focus on crafted beverages and education, The Post Hotel, and Executive Chef Hans Sauter presented us with food not only complimentary to the wine, but outstanding in its own right.
Morsels of Quebec "Rougie" Duck Leg Confit,
Torchon of Foie Gras and Chanterelle Mushrooms
In Aspic
Gavi "Le Marne" Michele Chiarlo, Piedmont, Italy, 2011
This dish revealed the essence of umami flavors.  The jewel-like aspic melted like magic on the tongue.

Pan-Seared Deep-Sea Scallops on Spinach
Citrus Beurre Blanc
Expertly seared scallops on bright green spinach in a sea of wonderful sauce.  If it had been appropriate to lick the plates clean, we would have.  Excellent bread was helpful in this regard.

Braised Milk-Fed Veal Osso Buco
Morel Mushrooms, White Wine Risotto
Fresh BC Fiddleheads
Barolo Aldo Conterno, Piedmont, Italy, 2008
This generous dish had many wonderful elements.  Of particular note was the risotto, so finely crafted that it was able to take a supporting role, when it could so easily have starred on its own.

Vanilla Soufflé with Raspberry Sauce
Souffle for 25 diners is always a marvel of execution.  Even diners who professed themselves to be full found room to enjoy the soufflé.

Bailli Regional Mark Wilson rose to commend the excellent skills of the kitchen, and especially the service staff.  Breaking with tradition, he presented a plate to Sommelier Kristina Long, in recognition of her expertise and willingness to share it.  A special bottle of wine was presented to Sabrina Ziegler, in thanks for her assistance in handling the myriad details of our attendance at the Post Hotel.